Bridging aid in times of Corona
Grant for students in emergency situations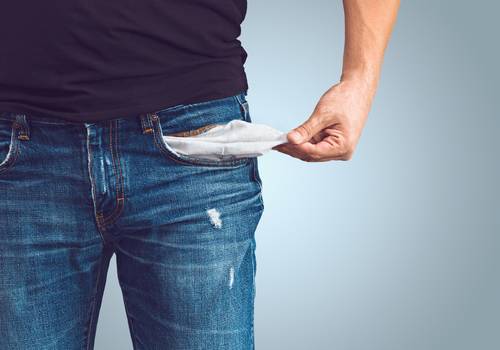 From now on, students who are in particularly acute need and directly dependent on help as a result of the Corona pandemic can apply for bridging aid in the form of a non-repayable grant from their Studentenwerk.
With this non-repayable grant called "Überbrückungshilfe", the Federal Ministry of Education and Research supports students in acute emergency situations caused by a pandemic. Applications can be made online immediately. The BMBF has provided 100 million euros for this purpose. Your applications will be checked and processed on site at the Studierendenwerk Vorderpfalz.
Most important information
The 100 million euro bridging grant from the Federal Ministry of Education and Research (BMBF) is intended to help those students who are demonstrably in an acute, pandemic-related emergency situation and who need immediate assistance.
The bridging assistance can be applied for by domestic and foreign students who are enrolled at state and state-recognised universities in Germany.
Whoever already receives a loan, scholarship or similar in the month of reference can still receive bridging assistance. Depending on proven need, between 100 euros and 500 euros can be paid as a non-repayable subsidy.
Anyone with more than EUR 500 in their account at the time of application will not receive any bridging allowance and will not be able to apply.
The application can only be made individually for the months June, July and August 2020. Should the pandemic emergency situation persist, a further application can be made for July and/or August.
The Studierendenwerk, to which you submit your application online, will decide, on the basis of the information you provide in the application, whether to award the grant within the available budget. The order in which the application is processed depends on the time of receipt of the complete documents by the respective Studenten- bzw. Studierendenwerk.
Incomplete applications will not be processed.
There is no legal entitlement to the bridging allowance.
The application can only be made online at https://www.überbrückungshilfe-studierende.de/. Please use the latest version of the Internet browsers Chrome, Firefox or Opera - or the current standard browsers of mobile devices. If you use Edge as your browser, please upgrade to Edge Chromium version 83.x or higher. Internet Explorer versions are not supported. Applications will be sent to the Studierendenwerk, which is responsible for the university where you are studying. If your university has several locations, the Studierendenwerk at your university's headquarters is responsible.
All further information, answers and the application itself can be found here:
Application for a grant for students
Good luck and stay healthy!
BMBF-Hotline Telemark Rostock
Contact telephone number: