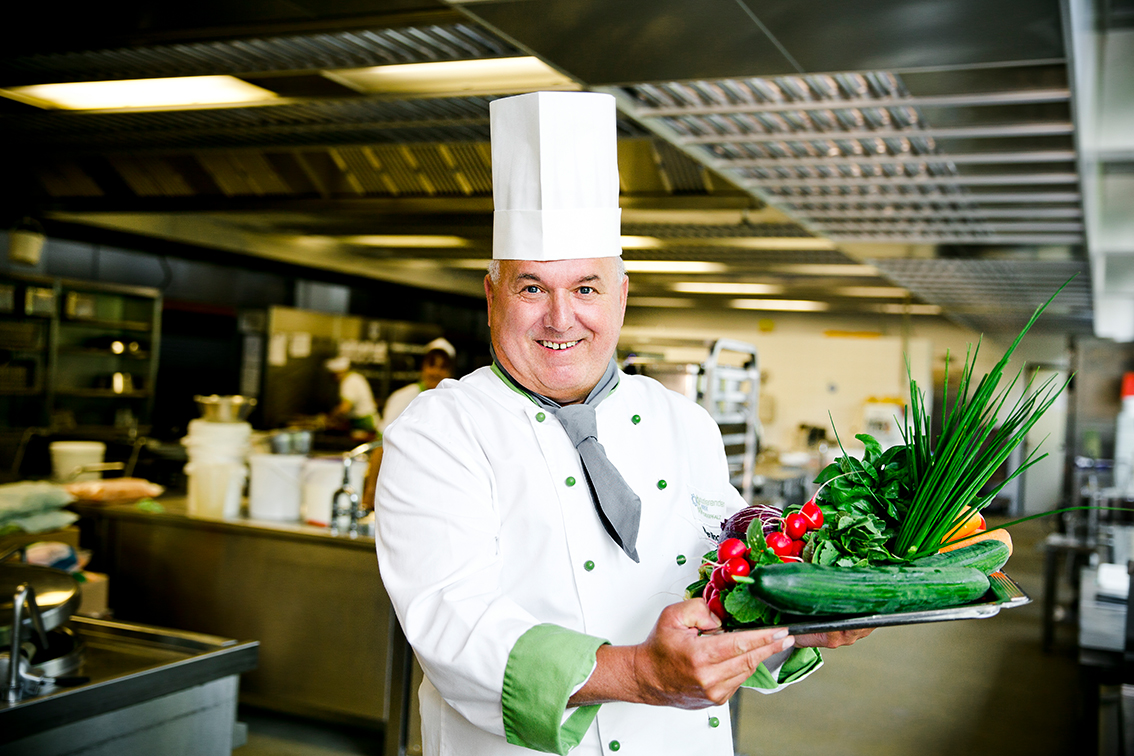 We essentially have the following professional areas in our company:Cooks
Our cooks carry out all the work involved in the production of food. In addition to preparing the food, we also purchase the food. The purchases are either prepared or professionally stored. Our chefs also ensure that the work processes in the kitchen run smoothly. They are responsible for ensuring that the food is ready on time.Assistant chefs
Our assistants cooks support our cooks in the preparation of the meals. But with us, they also take care of the actual preparation themselves. Depending on the dish, they cook, fry, bake or garnish the food.Cafeteria manager
The cafeteria managers are responsible for the organisation, coordination and optimisation of all work processes in the cafeteria. They are in direct contact with the students and arrange the goods to promote sales.Kitchen assistants
Our kitchen assistants are particularly important to us. It doesn't work without them. They help with food preparation, rinse dirty dishes, tidy up clean dishes and distribute food.University gastronomy
The university gastronomy department is responsible for the procurement and quality of the goods. It is also responsible for discovering new trends and continuously improving and updating the range of products on offer in our canteen.Administration
The administration offers the largest range of tasks in the Studierendenwerk. Here you can, for example, work as a personnel administrator, as an accountant or as an administrative assistant. In addition to the specialists, we also offer professional development.Child care worker
Our childcare workers observe the behaviour and well-being of the children of our students, supervise and support them, analyse the results according to pedagogical principles and assess, for example, their level of development, motivation or social behaviour. On this basis, they draw up long-term educational plans and prepare activities and pedagogical measures which, for example, support social behaviour or individual development. They promote children's physical and mental development by encouraging them to be more creative and to play freely or under guidance. Furthermore, they document the activities and their results and hold discussions.