The Studierendenwerk as a caterer for your event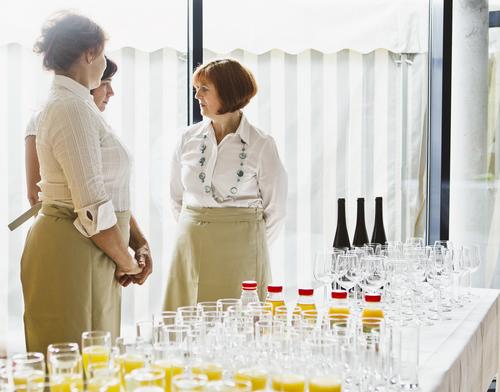 Are you planning a conference, event or the celebration of a round birthday in higher education? The canteen of the Studierendenwerk Vorderpfalz spoils your guests!With fresh vegetables, crunchy salads, and meat from the region, fish or game - our chefs will ensure that the gastronomic quality at your event meets first-class standards. Of course, we also supply the right drinks at a fair price - just ask us!
Delicious - reliable - punctual – affordable
Whether on the premises of the Studierendenwerk or on the campus of the respective university - the Studierendenwerk is always a trusted partner.
Here you can find all the information about the order process
We do not offer delivery of the ordered products. Please pick them up yourself.
Only half or whole boxes can be ordered and returned sorted.
The rules for cancellation and all other regulations can be found in the general terms and conditions below.
You can find an order form and general terms and conditions below, which every customer registers and accepts with an accompanying order. The order form contains all the items we can offer you.
Conference, celebration, event - the way to catering?
Download the order form. Please download new versions for each event to ensure that you always have the latest version.
Fill in the order form with your contact, billing and other relevant data.
Enter the number of products in the table and make sure you did not miss anything.
Please send the existing Excel file (not as PDF) to the responsible kitchen management via the e-mail-adress catering@stw-vp.de.
We will check your order and you will receive it back with an acceptance or rejection.
Please check our offer, sign it and send it back to us by e-mail, fax or post, so that we have a binding order and can process it.
You will receive an order confirmation and can look forward to a successful catering. With your ordering process, we assume that you accept our terms and conditions.
General terms and conditions (in German language only)
Order form Catering.xlsx (in German language only)
Head of Catering
Andreas Dubiel
Visiting time:
by appointment
Contact telephone number:
Address:
Xylanderstraße 17
76829 Landau
Head of purchasing department
Ottmar Weitzel
Visiting time:
by appointment
Contact telephone number:
Address:
Xylanderstraße 17
76829 Landau